The Prettiest Girl On TV!
(
Note: I updated this entry again after 11pm so if you read it before, there's some changes.
)
From today onwards, my new primary email is zenithsequence@gmail.com! Yeap, 1GB of space and I don't know what I'm going to do with it. Still, it's better than Hotmail's current storage space of 2MB, even though I heard they're going to upgrade to 250 MB soon). So go on ahead and drop me an email if you want to. I'm changing my handphone number too, but of course I'm not going to post it up here.
Well, it's been a long day so far. I came early in the morning to help my classmates in their filming for the Audio Video assignment. We were filming a basketball shoe advert, so we were in the hot sun all morning all the way into the afternoon, playing basketball and helping TS, our main star, do his ultimate slam dunk over JJ. I wonder how the final video look on screen when it's finished.
Talking about video, I've got something to say: I've found the prettiest girl on television! Haha.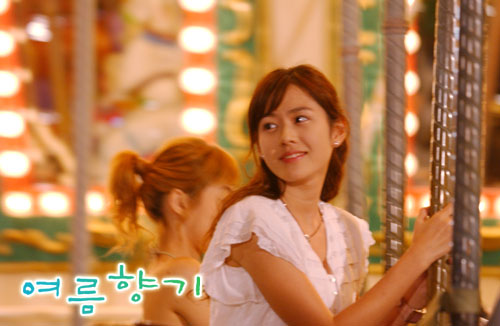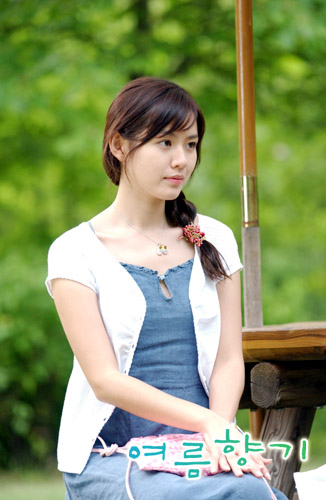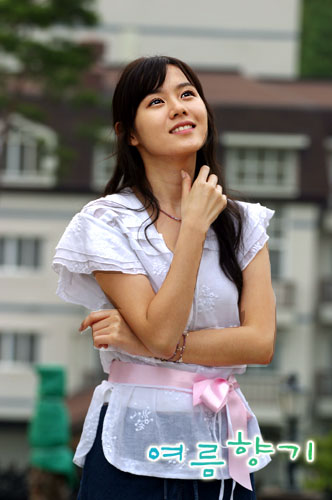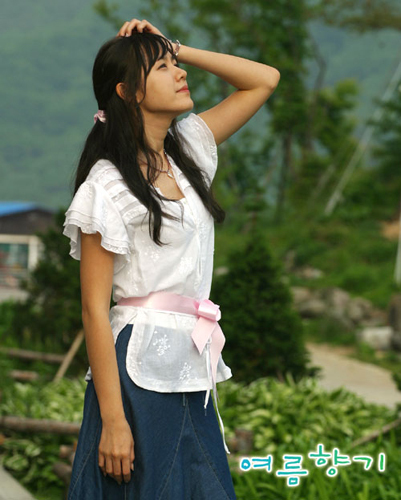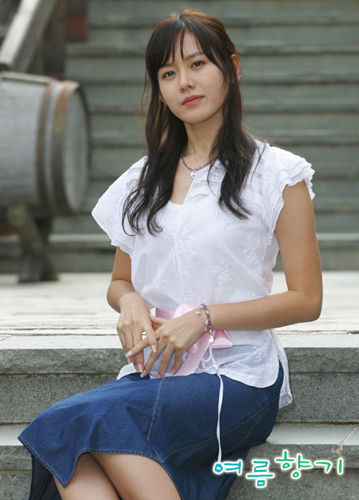 (Source:
KBS.com
)
Yep! She's the 2nd prettiest girl I've seen so far (the 1st? My girlfriend of course!) and her name's Son Ye Jin! She's starring in the drama called Summer Scent which shows every Saturday 11pm on
Channel U
. I like her because she's got the really sweet and really cute look. Her figure is just nice too. Not too skinny like most of the girls nowadays. I don't like girls that are too skinny because when I put my arms around her, I don't want to feel something that's hard and bony.
At first I didn't watch the show because I hate soap operas but one Saturday my brother was scanning through the channels and he happened to turn to Channel U when I saw her. Of course, like any guy, when I saw her I told my brother to hold the channel right there. And that's how it began. Hahaha. It turned that out my sister also followed the show so come every Saturday night at 11, the 3 of us will be glued to the television.
The only thing I have against her is that she always has this "on the verge of tears" look. Like she might cry at any moment or she just finished crying. Maybe it's because she's supposed to have just recovered from a heart operation (which soap opera doesn't involve a character getting sick or being in poor health). But thinking again, it's alright! Because just seeing her is enough to keep me watching the show. Hahaha.
So whatever you're doing this Saturday, drop whatever you're doing at 11pm and turn on the tv to Channel U!
P.S - I'll write the "important story" tomorrow because I got sidetracked instead with Son Ye Jin. Hahaha.